Chiropractic care can help in fight against asthma
If you or your child are battling asthma, you have, no doubt, seen a respiratory specialist, and while that is an important part of your asthma treatment, you may want to also consider seeing a chiropractor as part of your health care regimen.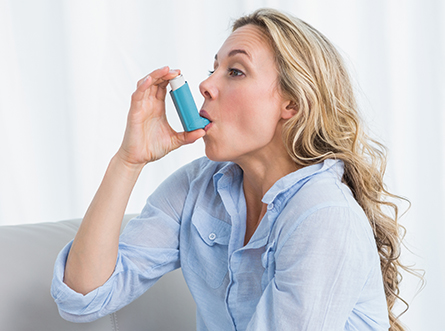 Although chiropractic care is not a treatment for asthma and allergies, it does, by permitting the nervous system to function with less stress, permit the immune system to function more effectively. Dr. Cory Koch at Chiropractic Lifestyle has been providing theses services to his clients in the Olathe, Kan. area since 1992.
According to the American Chiropractic Association, studies are beginning to show that chiropractic care can help children not only with typical back and neck pain complaints, but also with issues as varied as asthma, chronic ear infections, nursing difficulties, colic and bedwetting. The American Chiropractic Association (ACA) is the nation's leading chiropractic organization representing more than 15,000 doctors of chiropractic and their patients.
In a recent study, children with asthma showed an overall improvement in lung capacity after only 15 chiropractic adjustments. Further findings that correlate abnormal spinal mechanics with asthma have been published by famed osteopathic researcher Alan Stoddard. Stoddard stated that many diseases are due to mechanical lesions, or vertebral subluxations, of the spine. There is no question that an intimate relationship exists between the spinal column, the nervous system, and the respiratory system.
The chiropractic approach to health care is natural; it addresses the important role of the nervous system in the healing process. Results can be dramatic: a 1989 Danish study of 115 families with children under the age of 7 who suffered from asthma, diabetes, and epilepsy, showed that parents of 93% of the children who were assigned to receive chiropractic treatments reported improvement in their child's asthma condition. Many childhood and adult illnesses manifest due to abnormal body function caused by subluxations. Chiropractic care can resolve these misalignments and allow the body to function at its very best!
If you or a loved one are battling asthma, fill out the form on the right-hand side of this page or call Dr. Koch at Chiropractic Lifestyle at 913-768-0000 to make an examination appointment and learn more on how chiropractic care can help.
Conditions effected
by Chiropractic Care